Naturopathic Medicine
Naturopathic medicine is where east meets west. Combining the ancient wisdom of eastern medicine; advances made in western's evidence based medicine; and trusting in the intelligence of the body to heal itself if given the proper support.
A licensed naturopathic doctor will assess the underlying cause of your complaints and address these, thereby improving your overall health and well-being.
IV Therapy
Intravenous (IV) Therapy is an excellent way to get nutrients to the body while by-passing the liver and digestive system. With IV therapies, you increase the nutrient levels in the blood stream for a period of time which help drive nutrients into the cells where they can be used to improve recovery, decrease fatigue and facilitate a return to health.
An IV Push Or Meyer's Cocktail is a well researched procedure which has been getting increased attention in the media. Meyer's Cocktail is named from the late John Myers, M.D., a Maryland physician who used IV injections of nutrients to treat his patients.
IV therapies for cancer and cardiovascular disease are well researched and supported. It has the ability to improve cellular function and thereby help to improve a patient's overall state of health in advanced disease states
Clinical Nutrition
Everything we put in eat fuels us and provides us energy to keep our body's performance through times of work, play and disease. That being said, today our Standard North American Diet (SAD diet) is leading us into a constant state of systemic inflammation which can lead to degenerative diseases and a decreased quality of life.
We will help design a program which will increase your overall health and quality of life. This will be accomplished by an in-depth assessment of your current health and medical conditions through history, symptoms as well as physical exams. The end goal is to provide you with an optimized health plan to help you achieve a higher quality of life.
Nutritional Counselling
Proper nutrition is very important, it provides your body with the nutrients it needs to heal and maintain strength. Nutritional support such as dietary recommendations and supplementation is very important in Naturopathic Medicine. They are paramount to ensuring the body has all its requirements to maintain and build health, address deficiencies, specific health concerns and assist the body in eliminating toxins.
Lifestyle Counselling
Lifestyle counselling is a very prominent aspect to both prevention and recovery. By addressing the link between health and lifestyle choices such as exercise, stress reduction techniques and breathing techniques, one can learn healthy habits that will help the mind; body and spirit maintain excellent overall health for life.
Botanical Medicine
Botanical medicine is a traditional medicinal practice based on the use of plants and plant extracts to heal individuals. Herbal medicines can be use for many uses such as inflammation, colds and flu, cardiovascular concerns, immune balancing or stimulating, coughs, and detoxification.
In particular, Traditional Chinese Medicine is effective in modulating hormones and immune function in ways that are quite elegant and profound.
Women's Health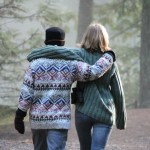 Hormones play a vital role in our well-being. A Naturopathic Physician can help identify and treat hormonal imbalances that may be the root cause of many chronic symptoms such as premenstrual symptoms, menopausal symptoms, thyroid imbalances, chronic fatigue, low libido, weight gain, acne, etc.
Pediatrics
Optimizing the health of our children can have a powerful impact that can last a lifetime. The use of safe, nontoxic therapies can help optimize overall health and treat the underlying causes of many acute and chronic conditions including eczema, allergies, ear infections, sleep disorders, anxiety, learning and attention difficulties, etc.
Pain Management
As well as massage, manipulation, acupuncture and other nutrition and lifestyle changes, biopuncture is a proven pain reduction method. What is biopuncture? It is when small amounts of homeopathic substances are injected into and around painful areas and the correlating spinal segments.
Food Sensitivities
Often the result of poor digestive function. Naturopathic medicine can be used to improve the function of the various organs of digestion, absorption and elimination such as the liver, gall bladder, stomach, intestines and kidneys.
When organ function is at its optimal, food sensitivities and allergies as a whole are reduced because the toxic burden on the body is significantly reduced.